As the StateRAMP team expands, we wanted to re-introduce ourselves to government leaders, cybersecurity innovators, and leaders in the private sector. Learn more about the StateRAMP Team Members below and find a list of upcoming conferences where you can connect with StateRAMP Representatives in person. View our Board of Directors and Standing Committees here.
Executive Director, Leah McGrath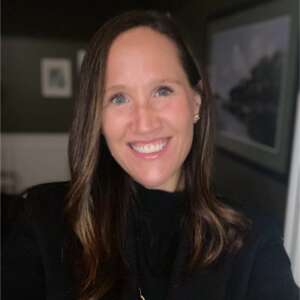 Serving as the Executive Director, Leah McGrath has been involved with StateRAMP since its formation. In 2020, she spent countless hours working alongside Steering Committee members to develop StateRAMP's governance and policy framework. Prior to her work with StateRAMP, McGrath held leadership positions in both the public and private sector, including serving as the first deputy mayor of the City of Fishers, Indiana. During her tenure, Fishers transformed from a town into a smart, vibrant, entrepreneurial city and was named the #1 Best Place to Live in America in 2017 by Money magazine. As deputy mayor, she helped lead modernization efforts and spearheaded city-wide efforts to develop the city's first long-range, comprehensive plan. McGrath's 20-year career has been focused on working to improve government outcomes at the state and local level, helping shepherd government into the digital age securely and effectively for the citizens it serves. Email Leah!
PMO Director, Noah Brown, CISSP-ISSMP, CEH, CCSP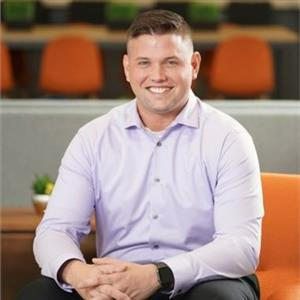 Noah has 10 years of experience in the information security field, helping companies design and implement programs and initiatives that improve their cyber security posture. In his role at Knowledge Services, which has an agreement with StateRAMP to serve as the StateRAMP Program Management Office (PMO), Noah helped launch the StateRAMP PMO Review Process in 2021, designing controls, templates, and guidance.  He also serves as an advisor to the StateRAMP Standards and Technical Committee. He is passionate about helping companies achieve meaningful security for those they serve. Additionally, Noah serves in the Indiana Army National Guard as a member of the Defensive Cyber Operations Element (DCO-E) where he has helped modernize the defensive team's functions, processes, and reporting. In this role, he has mentored team members on audit and incident response processes in real-world applications and during his past employment with the Department of Defense, he successfully conducted compliance package build and audit inspection preparations for NIST RMF, DIACAP and FISMA. Email Noah!
Sr. Government Engagement Director, Rebecca Kee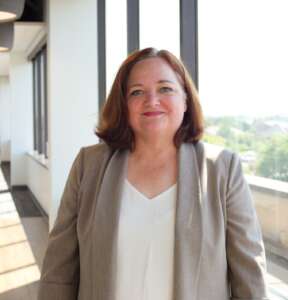 As StateRAMP's Sr. Government Engagement Director, Rebecca Kee serves our government members as they work to incorporate StateRAMP into their processes and policies. Prior to joining the StateRAMP team, Rebecca served as Chief Procurement Officer and Purchasing Agent for the City of Virginia Beach, Virginia. She has 18 years of experience in the public procurement field and has worked extensively to develop, create, and support educational programs and opportunities for the profession. Rebecca has served as Director of Procurement for the University of Arkansas at Little Rock and as the Assistant Purchasing Agent for Arlington County, Virginia. In addition, she served as an adjunct faculty at Arkansas State University. Rebecca has served in multiple NIGP roles and maintains both her CPPO and CPPB certifications. Email Rebecca!
Government Engagement Director, Chance Grubb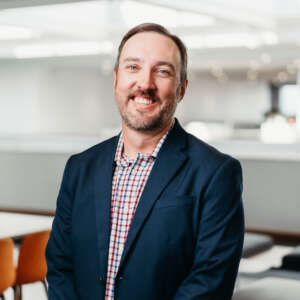 Chance Grubb serves as our Government Engagement Director. Chance possesses over 17 years of state government experience in procurement, information technology and cybersecurity. During his time at the State of Oklahoma, he was in charge of several statewide programs that included establishing a vendor management program, sharing of cyber threat intelligence through the OK-ISAC and maturing a third-party security program.
Program Manager, Liz Huston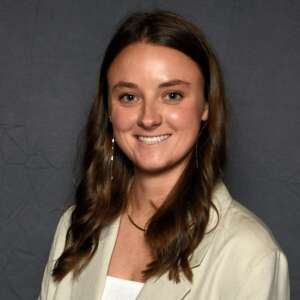 Before joining the team-full time in June, Liz interned with StateRAMP throughout 2021. A recent graduate of Indiana University, Liz studied business management and international business. She has experience working in the public and private sector. Liz helps manage StateRAMP's daily operations, with a focus on marketing, membership engagement, governance, and administration. Email Liz!
Find Us This Fall
If you see a StateRAMP Team Member at a conference this fall, please make sure to reach out! We value the input and feedback from the StateRAMP Community.
NIGP National Forum, August 22-25, Boston, Massachusetts
FCW Summit: FedRAMP, August 24, Hybrid Event
NASTD Annual Conference, August 28-31, Seattle, Washington
NASPO Annual Conference, September 25-28, San Diego, California
North Carolina Department of Information Technology's Cybersecurity Awareness Symposium, October 4-5, Virtual
NASCIO Annual Conference, October 9-12, Louisville, Kentucky
NPI Annual Conference, October 9-12, Atlanta, Georgia