Participating Governments & Public Educational Institutions
The organizations below are working with StateRAMP to recognize a common standard for cybersecurity.
The SLED (State, Local, and Education) organizations below have engaged StateRAMP to recognize and adopt standards that provide effective and efficient cloud security solutions for their organizations and vendor communities. Browse the listings below and check back regularly for new additions.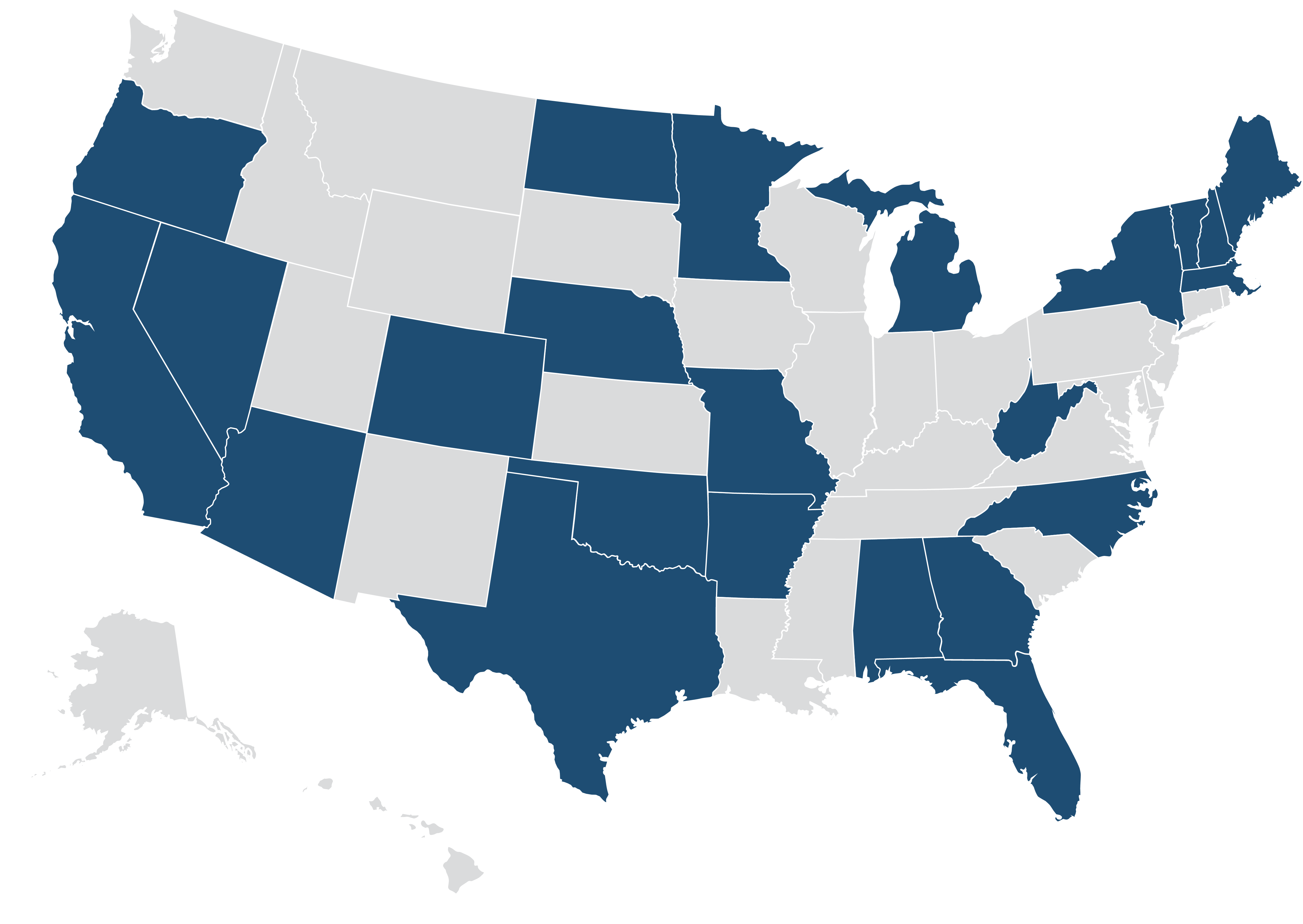 | Government/Organization Name | State | Entity Type |
| --- | --- | --- |
| State of Colorado | Colorado | State |
| State of Maine | Maine | State |
| Arkansas – Administrative Office of the Courts (Judicial Branch) | Arkansas | State |
| State of Nebraska - Judicial Branch | Nebraska | State |
| State of North Dakota | North Dakota | State |
| State of Vermont | Vermont | State |
| State of West Virginia | West Virginia | State |
| New York State Local Government Information Technology Directors' Association | New York | Local |
| Sacramento County | California | Local |
| City of Chandler | Arizona | Local |
| Hillsborough County Sheriff's Office | Florida | Local |
| Fayetteville State University | North Carolina | Higher Education |
| State of Arizona | Arizona | State |
| State of California | California | State |
| State of Florida | Florida | State |
| State of Georgia | Georgia | State |
| Commonwealth of Massachusetts | Massachusetts | State |
| State of Michigan | Michigan | State |
| State of New Hampshire | New Hampshire | State |
| State of Oklahoma | Oklahoma | State |
| State of North Carolina | North Carolina | State |
| State of Texas | Texas | State |
| University of North Carolina System | North Carolina | Higher Education |
| State of Nevada | Nevada | State |
| State of Minnesota | Minnesota | State |
| State of Missouri | Missouri | State |
| City of Fishers | Indiana | Local |
| Clarendon College | Texas | Higher Education |
| State of Arkansas | Arkansas | State |
| State of Alabama | Alabama | State |
| State of Oregon | Oregon | State |
| Arapahoe County | Colorado | Local |
| Southwest Arkansas Education Cooperative | Arkansas | K-12 |